Stay up to date with courses and trends in Behavioral Health Sciences
"I'm convinced that the words 'UC Berkeley Extension' opened doors for me."
Read more from Mark Langton.
Whether you're a licensed clinical social worker, marriage and family therapist, addictions counselor, registered nurse or psychologist, UC Berkeley Extension meets your professional development and licensing needs. Our instructors are leading researchers and clinicians who offer the latest approaches to challenging issues you face. Join a community of graduates who are working to move the behavioral field forward, meeting their clients' diverse needs in a professional setting. Take a course in Berkeley, San Francisco, Belmont and online.
Professional certificates and specialized programs of study
Professional certificates are the highest level of academic achievement from UC Berkeley Extension. Specialized programs of study provide focused subject concentrations to develop skills within specific disciplines. Learn more.
New Professional Program Recognizes Nonprofit Sector's Need to Mobilize Financial and Human Resources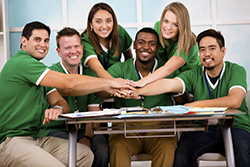 One of the biggest challenges facing most nonprofit agencies is either finding or retaining staff talent in the areas of fundraising and volunteer management. Most staff and volunteers working in nonprofits today are motivated by the opportunity to help vulnerable populations. Very few of them, however, bring skills in either soliciting donors or managing fundraising campaigns. The Professional Program in Fundraising and Volunteer Management addresses these staffing and volunteer challenges by bringing together highly experienced practitioners as instructors and staff members from small and large nonprofits.
This program is jointly sponsored by the Mack Center on Nonprofit and Public Sector Management in the Human Services at UC Berkeley and UC Berkeley Extension.
2016 Honored Instructor Inspires Lifelong Learners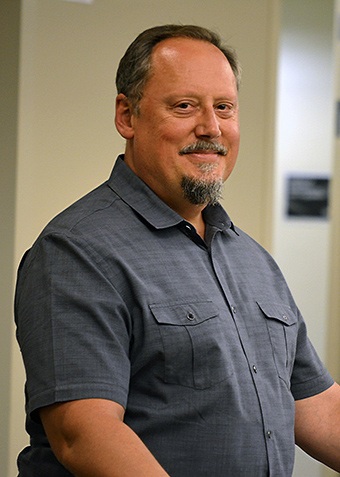 When you skim through the course evaluations for Richard Sprott, Ph.D., you see phrases such as "great course, great teacher." He's "fantastic." He is "an amazing lecturer who made going to class enjoyable." Dr. Sprott has a genuine passion for teaching, and for the past seven years has imparted his knowledge to Extension's students in a way that enhances the desire for further learning in the behavioral health sciences field.
Read about how Dr. Richard Sprott engages his students.
Instructor Susan Moore Discusses the Need for Learning and Refreshing Grief Counseling Skills

Grief is a natural response to loss—not just from death, but also other circumstances. The more significant the loss, the more intense the grief may be—sometimes more than an ordinary person can bear without outside help. Many seek counselors to help them pass through the many stages of grief. And counselors need to have a refined set of skills to help those patients go through their own recovery. We spoke with Introduction to Loss and Grief Issues: Refreshing Old Skills, Learning New Skills lead instructor Susan Moore, M.A., about the ongoing need of loss and grief counseling in today's world.
Teaming Up: Extension and the Department of Rehabilitation
"My personal journey into recovery started in March 2005," says Sofia Tobar. "However, my knowledge of the disease of substance abuse disorders was limited, especially regarding the aspects of how it affected my brain's neurological system, my liver enzymes, my lungs and all my other organs. I felt a call to study these disorders, and in the summer of 2013 I decided to enroll in UC Berkeley Extension's Certificate Program in Alcohol and Drug Abuse Studies. I have learned so much from the instructors and their experiences and now plan to work in this field!"
Tobar continues, "The Department of Rehabilitation (DOR) played an essential role by providing me with the knowledge and opportunity to return to school and with a caring case manager, the financial assistance and the tools I needed to be successful in achieving my career goal. I plan to be back in the working world doing what I love to do, earning a good salary to support myself and feeling proud of contributing to my community."
For information on how your organization can form a partnership with the Certificate Program in Alcohol and Drug Abuse Studies, contact program coordinator Jonathan Gill at (510) 642-1061 or email jonathangill@berkeley.edu.
President Obama Speaks at the National Rx Drug Abuse and Heroin Summit
March 29, 2016, Atlanta, GA: "This is not something that's just restricted to a small set of communities. This is affecting everybody—young, old, men, women, children, rural, urban, suburban," says President Obama, of the opioid abuse epidemic in the United States.
One of the ways President Obama plans to address the issue is by "concentrating on physician education in terms of how they prescribe painkillers to prevent abuse. Making sure that the treatment—Medication-Assisted Treatment programs—are more widely available to more people."
Meeting Licensing/Relicensing Requirements and CE Credits
The continuing education (CE) credit for each course, if available, is listed after the course title in the online and print catalogs. We use the following abbreviations:
CCAPP: California Consortium of Addiction Programs and Professionals, formerly CAADAC (provider 4C-99-416-0917), continuing education for Certified Alcohol and Drug Counselors;
LCSW/MFT: courses that meet the qualifications for CE credit for LCSWs and MFTs as required by the California Board of Behavioral Sciences (PCE 1505);
BRN: Board of Registered Nursing (Provider 00226);
CE credits for psychologists: UC Berkeley Extension is approved by the American Psychological Association (APA) to sponsor continuing education for psychologists. UC Berkeley Extension maintains responsibility for this program and its content.