Stay up to date with courses and trends in Behavioral Health Sciences
"The certificate was a dream that has become attainable."
Read more from Debbi Bonjour.
Whether you're a licensed clinical social worker, marriage and family therapist, addictions counselor, registered nurse or psychologist, UC Berkeley Extension meets your professional development and licensing needs. Our instructors are leading researchers and clinicians who offer the latest approaches to challenging issues you face. Join a community of graduates who are working to move the behavioral field forward, meeting their clients' diverse needs in a professional setting. Take a course in Berkeley, San Francisco, Belmont and online.
Professional certificates and specialized programs of study
Professional certificates are the highest level of academic achievement from UC Berkeley Extension. Specialized programs of study provide focused subject concentrations to develop skills within specific disciplines. Learn more.
Meet Your Instructor: Dr. Christina Villarreal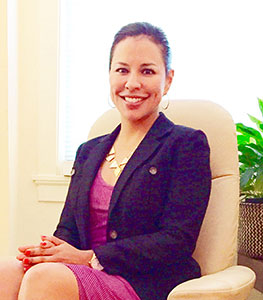 Practicing since 2006, Dr. Christina Villarreal offers her clients executive coaching (since 2013), psychotherapy and forensic assessments at her offices in San Francisco and Oakland. She has taught and supervised doctoral students in psychology at Argosy University and The Wright Institute, and has published widely in newsprint, magazines, television news, scientific journals and social media/blogs. As a UC Berkeley Extension instructor, Villarreal brings her extensive knowledge in evidence-based Cognitive Behavioral Therapy to the classroom. Read more about Villarreal.
Surgeon General Vivek Murthy at the Unite to Face Addiction Rally
October 4, 2015, Washington, D.C.: "We're going to stop treating addiction as a moral failing, and start seeing it for what it is: a chronic disease that must be treated with urgency and compassion, which is why I'm proud to announce that next year, I will be releasing the first-ever Surgeon General's Report on substance use, addiction and health."
"We Live in a Chemical Age"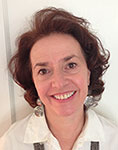 Instructor Nicola Wolfe, Ph.D., explores the range of medications used in mental health practice in the online Clinical Psychopharmacology course. "So many people are taking pills for mental illness: Prozac for depression, Ambien for sleep," Wolfe says. "This course is for anyone who would like to know more about what these medications can and can't do. Who benefits from medication, and who might not? Learn how you can work collaboratively with a team of health care professionals whose aim is to improve the lives of individuals with mental health conditions." Enroll today!
Watch a video providing an overview of what you'll learn—and how you'll learn—in this online-only course.
Meeting Licensing/Relicensing Requirements and CE Credits
The continuing education (CE) credit for each course, if available, is listed after the course title in the online and print catalogs. We use the following abbreviations:
CCAPP: California Consortium of Addiction Programs and Professionals, formerly CAADAC (provider 4C-99-416-0917), continuing education for Certified Alcohol and Drug Counselors;
LCSW/MFT: courses that meet the qualifications for CE credit for LCSWs and MFTs as required by the California Board of Behavioral Sciences (PCE 1505);
BRN: Board of Registered Nursing (Provider 00226);
CE credits for psychologists: UC Berkeley Extension is approved by the American Psychological Association (APA) to sponsor continuing education for psychologists. UC Berkeley Extension maintains responsibility for this program and its content.