Stay up to date with courses and trends in Behavioral Health Sciences
"I'm convinced that the words 'UC Berkeley Extension' opened doors for me."
Read more from Mark Langton.
Whether you're a licensed clinical social worker, marriage and family therapist, addictions counselor, registered nurse or psychologist, UC Berkeley Extension meets your professional development and licensing needs. Our instructors are leading researchers and clinicians who offer the latest approaches to challenging issues you face. Join a community of graduates who are working to move the behavioral field forward, meeting their clients' diverse needs in a professional setting. Take a course in Berkeley, San Francisco, Belmont and online.
Professional certificates and specialized programs of study
Professional certificates are the highest level of academic achievement from UC Berkeley Extension. Specialized programs of study provide focused subject concentrations to develop skills within specific disciplines. Learn more.
How Will the 'End of Life Option' Affect Your Practice?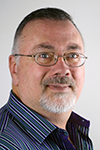 Beginning June 9, 2016, California's terminally ill residents will have more control over how they choose to live their final moments. The End of Life Option Act—ABX2 15, California's version of Oregon's Death With Dignity law—goes into effect following a 25-year effort to pass similar laws. ABX2 15 presents both benefits and risks to patients and health care clinicians and advocates. That is why The End of Life Option Act: What Mental Health Clinicians Need to Know workshop with David Jull-Patterson, Ph.D., is so important now for those working in or representing those in health care, as the law will be a game changer.
Learn about how ABX2 15 affects clinicians and advocates in aid-in-dying situations.
New Book From Extension Honored Instructor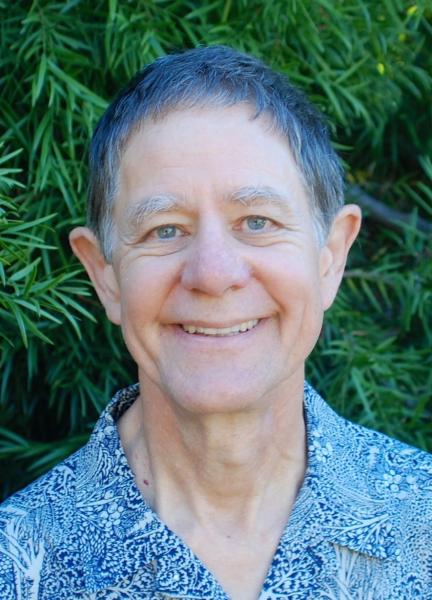 David Presti, Ph.D., is an interesting guy.
His latest book, Foundational Concepts in Neuroscience: A Brain-Mind Odyssey, hit the presses in early 2016, and is shaped by experiences he's had as a Berkeley professor. But this isn't just another dry textbook culled from years in front of the classroom. All of those years of teaching prompted Presti to deliberately create a text that was engaging and accessible to anyone interested in learning about the brain. Acknowledging perceptions about academic texts, he insists, "This book is the antidote: comprehensive and exacting, while affable, hopefully fun to read."
Learn more about this Extension Honored Instructor and his new book.
President Obama Speaks at the National Rx Drug Abuse and Heroin Summit
March 29, 2016, Atlanta, GA: "This is not something that's just restricted to a small set of communities. This is affecting everybody—young, old, men, women, children, rural, urban, suburban," says President Obama, of the opioid abuse epidemic in the United States.
One of the ways President Obama plans to address the issue is by "concentrating on physician education in terms of how they prescribe painkillers to prevent abuse. Making sure that the treatment—Medication-Assisted Treatment programs—are more widely available to more people."
Clinical Case Seminar
Increase your understanding of your counseling style and skills through case presentations. Course meets on April 9.
Working With Grief Issues From a Cross-Cultural Perspective
Examine and discuss specific cultural practices, as well as review information regarding culturally sensitive grief counseling and therapy. Course meets on May 7.
Effective Interventions in Schizophrenia and Other Severe Mental Illnesses: Psychosocial Rehabilitation and Recovery
Examine the evidence base for recovery, as well as some major currently identified evidence-based practices useful in mental-illness rehabilitation. Course meets on June 25.
Alzheimer's, Other Dementias and Difficult Geriatric Behaviors: Clinical Diagnosis and Treatment for Improving Quality of Life
Learn strategies to recognize, assess, intervene and provide realistic accommodations to the more than 5 million people in the U.S. who are affected by dementia. Course meets on July 9.
Strategies for Preventing and Treating Eating Disorders
Get an introduction to intervention strategies that emphasize a weight-inclusive approach that prioritizes well-being and social determinants of health over body weight. Course meets on July 16.
The End of Life Option Act: What Mental Health Clinicians Need to Know
Learn about ABX2 15—California's physician aid-in-dying law, which takes effect on June 9, 2016—and its impact on clinical activities. Course meets on July 30.
Tomorrow's Drugs: Emerging Substances of Abuse
Examine forces driving the evolution of emerging drugs, and review the programs and tools being used to monitor and treat their use and abuse. Course meets on Aug. 6.
Trauma, Loss, Grief and Resilience: Helping Children, Youth and Families Thrive
Explore the ways in which trauma, grief and loss intersect, and learn how to implement useful strategies to assist those affected as part of their roadmap to healing. Course meets on Aug. 6.
View all Behavioral Health Sciences courses
"We Live in a Chemical Age"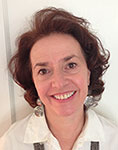 Instructor Nicola Wolfe, Ph.D., explores the range of medications used in mental health practice in the online Clinical Psychopharmacology course. "So many people are taking pills for mental illness: Prozac for depression, Ambien for sleep," Wolfe says. "This course is for anyone who would like to know more about what these medications can and can't do. Who benefits from medication, and who might not? Learn how you can work collaboratively with a team of health care professionals whose aim is to improve the lives of individuals with mental health conditions." Enroll today!
Watch a video providing an overview of what you'll learn—and how you'll learn—in this online-only course.
Meeting Licensing/Relicensing Requirements and CE Credits
The continuing education (CE) credit for each course, if available, is listed after the course title in the online and print catalogs. We use the following abbreviations:
CCAPP: California Consortium of Addiction Programs and Professionals, formerly CAADAC (provider 4C-99-416-0917), continuing education for Certified Alcohol and Drug Counselors;
LCSW/MFT: courses that meet the qualifications for CE credit for LCSWs and MFTs as required by the California Board of Behavioral Sciences (PCE 1505);
BRN: Board of Registered Nursing (Provider 00226);
CE credits for psychologists: UC Berkeley Extension is approved by the American Psychological Association (APA) to sponsor continuing education for psychologists. UC Berkeley Extension maintains responsibility for this program and its content.