College Foundations Program Summer Term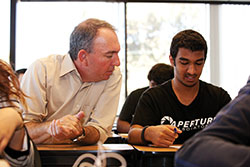 Experience university life to the fullest with the summer CFP session. You live on campus at a residence hall and get personalized support from a resident adviser. You take courses in the bustling atmosphere of the UC Berkeley campus and downtown Berkeley.
Summer CFP is open to international high school students, age 15 or older, who have completed the equivalent of their sophomore year. Students 16 or older may enroll in one Berkeley Summer Sessions course; students aged 15 are not eligible for Berkeley Summer Sessions courses, but may take two College Foundation Program elective courses.
During the summer term, you select one core academic course, focusing on either your English or math skills. You also choose an elective from a large catalog of courses offered by Berkeley Summer Sessions. The elective gives you the opportunity to meet Berkeley students and others from around the world.
The summer term is held June–August (8 weeks) or July–August (6 weeks).
You work with an adviser to determine courses that will meet your study goals.
One UC Berkeley main campus course
One UC Berkeley Extension course (Advanced English Writing or Analytic Geometry and Calculus)
College application workshop for students planning to apply to U.S. universities
Popular UC Berkeley Main Campus Courses
Comparative Literature
English Through Film
General Psychology
Globalization
Introduction to Biostatistics
Introduction to Functional Neuroanatomy
Introduction to Solid Mechanics
Molecular and Cell Biology
Music in American Cultures
Nutritional Science
Philosophy
Political Science
Practice of Art
Social Psychology
The Nature of Mind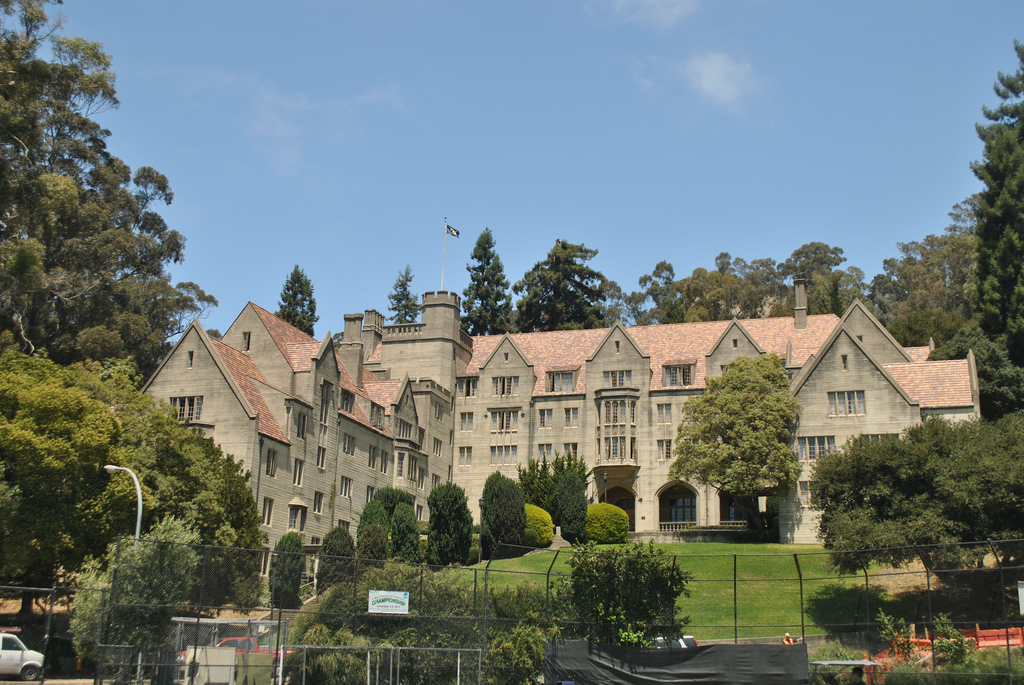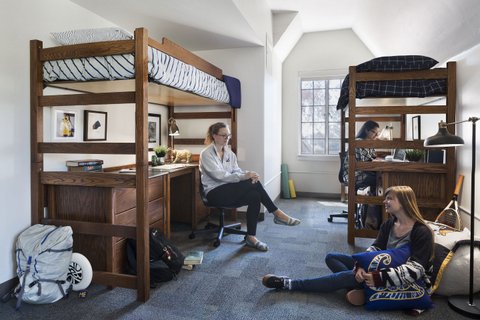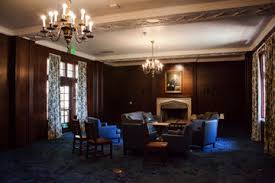 Our student adviser works closely with you and answers your questions about the program and the program application, as well as providing advice throughout your stay. You also have current UC Berkeley students as your residence assistants (RA) who serve as your mentors during the program. The RAs check in with you on a regular basis and organize activities for students.
In the summer CFP students have the unique opportunity to live on campus in Bowles Hall. You can find more information about Bowles Hall here.
Rates for summer CFP housing (double room with shared bathroom):
8 weeks: $4,129
6 weeks: $3,079
Housing rates are based on double-occupancy rooms. Single rooms are also available; please email cfp@berkeley.edu about rates. Pricing includes a full meal plan.
Summer CFP students are required to stay on campus in Bowles Hall. Email cfp@berkeley.edu for additional information about housing options.
| Time | Course or Activity |
| --- | --- |
| 8–8:50 am | Breakfast |
| 9 am–12 pm | Core or elective courses |
| 12–12:50 pm | Lunch |
| 1–5:30 pm | Core or elective courses |
| 5:30–6 pm | Free time |
| 6–7 pm | Dinner |
| 7–9 pm | Studying and homework |
| 9–10 pm | Dormitory resident adviser night check-in |