As a business leader, you know that harnessing the promises of Artificial Intelligence (AI) and Machine Learning (ML) will require more than analytics and processing power. Employing these cutting-edge technologies will necessitate a subtle balance between process adjustment, cultural change and data mastery in order to make sustainable, ethical and impactful change.
In this fully online, asynchronous program, you will gain real-world skills from expert practitioners so that you can:
Make AI "autonomous" in order to support organizational growth by connecting to business analytics applications.
Identify the strategic implications of Artificial Intelligence and Machine Learning in business.
Describe the AI and ML processes and how to translate them for business applications.
Consider the needs and concerns of employees and the "human" element in the digital transformation process.
Define the role of humans in the design and development of autonomous systems.
Start by watching the Navigating the Pitfalls and the Opportunities of AI and ML for Business video, where you will meet your instructors for this seminar series:
Next step: Dig deeper by enrolling in each 2-hour online Core Course.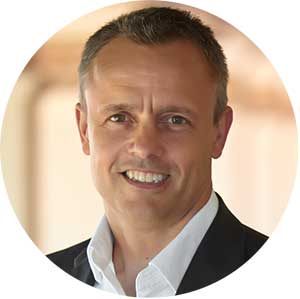 "Today, applying Artificial Intelligence and Machine Learning is not a matter of if, but a matter of when. Not only is there more and more data that can benefit from advanced processing, but there is also an increasing complexity of problems we need to solve that call for algorithm-augmented intelligence. To engage with confidence, business professionals need to understand how AI can work for them, which central role they will play, and how the future of work will look in order to best act today and be prepared for tomorrow. These sessions are designed to bring the insights that matter to harness the data and solve the challenges of a fast-evolving world."