It's all about the consumer. It's personalized but at scale. Does your marketing strategy incorporate data and technology to uncover insights into your audience's needs to create impactful brand experiences? Get the inside marketing scoop on the latest trends, tools and methods that are used by top Silicon Valley practitioners.
Through case studies and practical applications, you learn how to design a product-led growth strategy and effectively implement frameworks, experimentation tools and digital marketing technologies across paid and organic channels. Make sure you're at the forefront of technology-conscious marketing.
Your Instructor
Rinoti Amin, Senior Director, Online Growth at Malwarebytes; Lead Instructor of Digital Marketing and Marketing Management programs at UC Berkeley Extension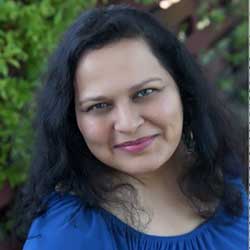 Rinoti Amin is a senior marketing professional with a deep passion for growing marketing functions with a hyperfocus on delighting the customer. She currently leads the Growth and Analytics team at Malwarebytes where she focuses on driving product-led growth. She was at PayPal for almost a decade, growing the digital marketing and strategy function for the international region by implementing growth-hacking techniques for acquisition and engagement.
Prior to that, Rinoti led the Brand Identity function at Logitech and has worked with various NGOs in the U.S. and India to bring in much-needed marketing expertise. Rinoti currently consults with various businesses in the San Francisco Bay Area, and is the lead instructor for the Marketing Management and Digital Marketing programs at UC Berkeley Extension.
Course Outline
Expand or collapse section
Course Objectives
Understand imperatives for a customer-centric marketing mindset, and leveraging data and technology for insights and personalization.
Understand the components of product-led growth strategy and implement experimentation techniques to validate and optimize.
Gain practical experience in using and optimizing digital marketing tools and platforms to drive top-of-funnel traffic.
Build plans on combining product-led growth strategies with digital channel optimizations to create viral growth loops.

What You'll Learn
Customer-centric marketing
Product-led growth-strategy frameworks
Principles of experimentation
Organic traffic channels and platforms
Search engine optimization (SEO)
Social organic growth hacking
Paid channels optimization
Retargeting and personalization
Value generation and distribution in growth loops

Intended Audience
The workshop is designed for marketing, sales and product management professionals with a working knowledge of marketing or product development and who wish to learn how to implement product-led growth strategies and digital marketing tools to drive customer-centric, technology-conscious marketing.
Sections
Summer enrollment opens on March 21!