As a leader and manager, you are positioned to lead transformation at your organization. But exhibiting high performance and operational excellence aren't enough when working in an agile environment.
Get ready to change your way of thinking and adopt an agile or learning mindset that top performers use every day. Engage in adaptive actions, learn from challenging cases and awaken your agile self through inspiring activities. Lead your organization into an ever-changing future by understanding the qualities of safety, diversity, slack and tension, innovation, sense-making, managing complexity and the importance of cultivating learning experiences.
Make sure you have an adaptive management style to become a future-ready leader.
Your Instructor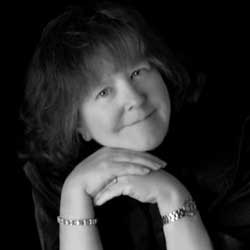 Patricia Reed, Agile Executive, Coach, Transformational Leader, Adjunct Professor at UC Berkeley
Patricia Reed is an experienced Agile executive, coach, transformational leader, Adjunct Professor of UC Berkeley and instructor. She has proven success transforming large Agile organizations and developing world-class enterprise Agile practices (including accounting, PMO, portfolio management, strategy, release, DevOps, change, performance management, and adaptive leadership and career processes and practices).
Pat has 40-plus years of experience in leveraging cutting-edge technology, delivery and project management methods to solve challenging business problems. Her experience encompasses 15 years as executive director at the Walt Disney Company and Walt Disney Pictures and Television, five years at Universal Studios Motion Picture Group; CIO at GameWorks; and leading delivery management services and Agile transformation of global PMO as an executive at Gap Inc. for eight years.
Developing her entrepreneurial talents, Pat co-founded and launched iHoriz Inc. (Innovative Horizons) eight years ago and has earned international recognition as a highly sought-after executive and transformational coach. She currently works with the most senior leaders of the Australian government and many of the major banks throughout Australia. Pat's unique skills include transformational leadership; connecting strategy to delivery; and solving impossible business challenges by leveraging deep-domain knowledge of human behavior, patterns, design thinking and empirical (scientific) methods with a razor-like focus on value.
Her academic background includes a B.S. in Psychology and an M.B.A. Pat regularly speaks at conferences and industry events locally and worldwide, and teaches Agile and project management courses at UC Berkeley Extension.
---
Normally priced at $1,400, you only pay $910 with the 35% discount!
Step 1: Add the course to your shopping cart.
Step 2: Once you are ready to check out, click on "Apply a discount" and choose "Black Friday 2021" from the drop-down to save 35%.
Course Outline
Expand or collapse section
Course Objectives
Increase your awareness of why traditional management practices fall short.
Understand imperatives for adaptive leadership and business agility, as well as challenges and benefits.
Clarify differentiating capabilities of future-ready leaders
Understand differentiating qualities of a healthy adaptive organization, including safety, diversity, slack and tension, innovation, sense-making, managing complexity and the importance of cultivating learning experiences.

What You'll Learn
Learning mindset
Learning agility
Volatility, uncertainty, complexity and ambiguity management
Agile principles and practices
Developing and testing hypotheses
Designing and running thin-slice experiments
Using experimental data to develop impactful leadership actions and strategies

Intended Audience
The workshop is designed for executives, team leaders, heads of departments and managers with a working knowledge of Agile, business agility, management and leadership who are looking to develop their leadership capacity and capabilities.