We are in the midst of transitioning into an AI-augmented economy. Your work may not delve into the specifics of computer science, math or statistics, but your direct reports do. To effectively manage and lead data scientists, Machine Learning developers and AI engineers, you need to understand the key concepts and terminologies in data science to motivate your team. Gain a real-world understanding of:
Machine Learning—the actual steps, reasoning and computation
Artificial Intelligence—how it works, what makes it works, how it is used, how it impacts business, and its challenges and opportunities
Learn how to "talk the data science talk" to address and solve real-world business challenges.
Your Instructor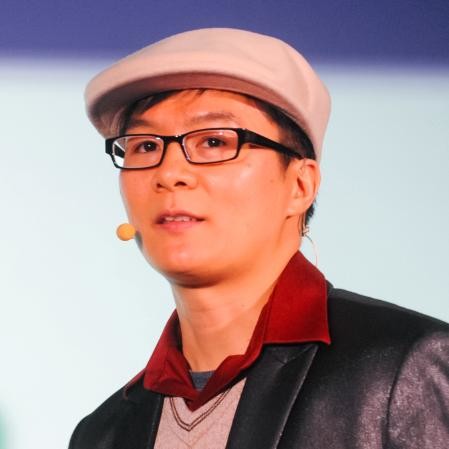 Instructor: Dr. Michael Wu, Chief AI Strategist at PROS
Dr. Michael Wu is one of the world's premier authorities on artificial intelligence (AI), machine learning (ML), data science and behavioral economics. He's currently the Chief AI Strategist at PROS, an AI-powered SaaS provider that helps companies monetize more efficiently in the digital economy. He's been recently appointed as Senior Data Science Research Fellow at the Ecole des Ponts Business School.
Prior to PROS, Michael was the Chief Scientist at Lithium for a decade, where he focused on developing predictive and prescriptive algorithms to extract insights from social media big data. His research spans many areas, including customer experience, CRM, online influence, gamification, digital transformation, AI, etc. His R&D won him recognition as an Influential Leader by CRM Magazine alongside Mark Zuckerberg, Marc Benioff and other industry giants.
Prior to industry, Michael received his triple-major undergraduate degree in applied math, physics, and molecular and cell biology; and his Ph.D. from UC Berkeley's Biophysics program, where he uses machine learning to model visual processing within the human brain. Michael believes in knowledge dissemination, and speaks internationally at universities, conferences and enterprises. His insights have inspired many global enterprises and are made accessible through The Science of Social and The Science of Social 2, two easy-reading e-books.
Prerequisites: None specified.
Course Outline
Expand or collapse section
Course Objectives
Understand vital concepts in data science, machine learning (ML) and artificial intelligence (AI).
Distinguish facts about AI and ML from popular fictions, and have a solid grasp of what is possible with this technology and what is not.
Deploy the proper vocabulary and understanding of theoretical and operational aspects of ML and AI to effectively manage data scientists.
Discuss strategies to collaborate with data scientists in order to explore solutions for real-world business challenges.
What You'll Learn
Big data and datasets
Descriptive, predictive and prescriptive analytics
Data scientists job functions
Machine Learning
Feature engineering
Supervised, unsupervised, reinforcement and adversarial learning
Generative adversarial network
Models and performance
Development of AI
AI learning loop
Intended Audience
The workshop is designed for executives, team leaders, heads of departments and managers who are looking to develop their leadership and management abilities to supervise teams, departments or organizations that are implementing AI solutions.
Sections
Summer enrollment opens on March 21!