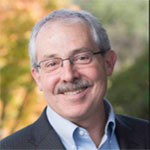 Andrew Isaacs is a successful scientist, business executive, entrepreneur and educator. He is passionate about mentoring the next generation of technology business leaders and has a strong track record of helping young entrepreneurs launch their careers. Isaacs has worked at the crossroads of advanced technology and business innovation for 25 years. Isaacs has been on the UC Berkeley faculty for 16 years.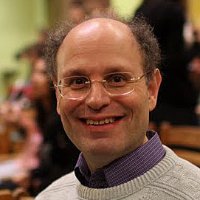 Gary Katzenstein, Ph.D., is a lecturer at UC Berkeley. His career interests span the intersection of three areas: organizational behavior/leadership, international business and critical thinking/communication/design. Katzenstein has also taught at the UCLA Anderson School of Management, the NYU Stern School of Business, the Johnson School of Management at Cornell University, and the Tepper School of Management at Carnegie Mellon University.

Danielle Harlan, M.A., Ph.D., is the founder and CEO of the Center for Advancing Leadership and Human Potential and author of the leadership book, The New Alpha (McGraw Hill Education, 2016). She earned her doctorate in political science and master's in education from Stanford University, where she was a Jacob K. Javits National Fellow and received a Centennial Teaching Award for excellence in instruction. Named one of Silicon Valley Business Journal's 40 Under 40, Harlan has also been a speaker for TEDx, and has been featured in leading publications such as Fast Company, Forbes and Women's Health.

Dan Clurman, M.A., of Communication Options, is a coach, trainer and organizational consultant. He has delivered communication training and coaching to business, government and nonprofit organizations since 1982. Clurman also teaches at Golden Gate University's Ageno School of Business. He is the co-author of Money Disagreements: How to Talk About Them (Communications Options, 1996) and Conversations With Critical Thinkers (The Whitman Institute, 1993).

Nancy Friedman, M.B.A., is founder and president of Next Step Coaching and Consulting, which focuses on working with leaders and their teams to maximize their effectiveness and productivity. Previously, she has worked at Visa, Levi Strauss & Co. and Dreyer's Ice Cream in marketing strategy and advertising roles. She has taught change management to companies ranging from high-tech firms and startups to nonprofits and health care organizations. Friedman is highly rated for her interactive and relevant training style.

Tom Kendrick, M.B.A., M.S.E.E., PMP, is the author of four project management books, including Identifying and Managing Project Risk (AMACOM, 2009). He has nearly 40 years of worldwide project management experience, including 20 years with HP and five years with Visa.