Meet the Faculty
Our esteemed faculty members are not only practicing and working in the fields that they teach, but they also love to teach. They are committed to your success and take great joy in teaching students from across the globe.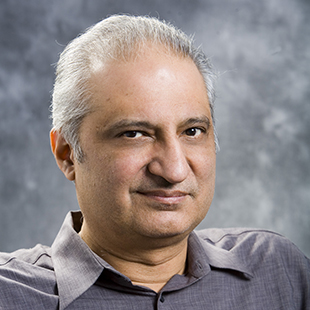 Wasim Azhar
Professor Wasim Azhar has been with UC Berkeley Haas School of Business since 2005. He is currently the Director at the Center for Teaching Excellence at Haas and a lecturer. Wasim is also a partner, Director and CMO at Amzone LLC and a member of the Board of Directors at Global Equity Partners. Read more about Wasim.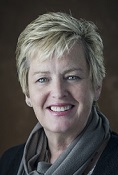 Janet Brady, M.B.A.
Janet Brady received both her B.S. and M.B.A. from the Haas School of Business and currently teaches Marketing, Business Communications and Leading People. Before becoming a lecturer at Haas, Janet worked at the Clorox Company as Chief Marketing Officer and Chief Human Resources Officer and at Central Garden and Pet as Senior Vice President of Human Resources, Communications and Digital Marketing. In addition to her lecturing duties, Janet is also an independent business consultant. Read more about Janet.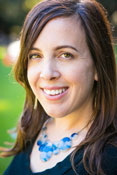 Jennifer Caleshu, M.B.A.
Since 2013, Jennifer Caleshu has been lecturing at UC Berkeley Haas School of Business. She is well-versed in all things Haas as Jennifer received her M.B.A. from this prestigious school.
She teaches:
Fundamentals of Design Thinking
Haas@Work
Fundamentals of Design Thinking
Building Trust-Based Relationships
High-Impact Leadership
Leading Innovative Change
Leadership Communications
Active Communicating
Jennifer also serves as Director of Marketing, Facilitator and Executive Coach at the Berkeley Executive Coaching Institute, where she facilitates leadership, communications and coaching programs with diverse clients in technology, heavy equipment and education. As an executive coach, her clients have included individual contributors, managers and directors seeking to empower themselves and their teams through one-on-one coaching for leaders.
Jennifer also coaches individuals on creating and delivering effective presentations, including supporting verbal and non-verbal communication skills, overcoming stage fright, designing impactful PowerPoint presentations, preparing for Q&As and more. Read more about Jennifer.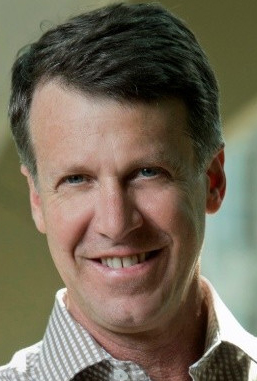 Mark Coopersmith, M.B.A.
Mark Coopersmith provides leaders and teams with insights, inspiration and know-how to drive innovation and growth in their organizations, and launch new ventures and initiatives. As a Fortune 500 global executive and Silicon Valley entrepreneur, Mark has spent three decades launching, building and fixing high-growth organizations ranging from raw startups to launching new divisions of multinational corporations such as Sony, to reinvigorating existing businesses, all while leading teams from 2 to 2,000. For the past 10 years, Mark has been teaching entrepreneurship and innovation at Haas. He currently teaches Entrepreneurship Workshop for Startups. Read more about Mark.
Todd Fitch, M.B.A.
Todd Fitch, M.B.A., has expertise in the economic impacts of intellectual property, innovation and technology strategy. He has been a lecturer at UC Berkeley Haas since 2005.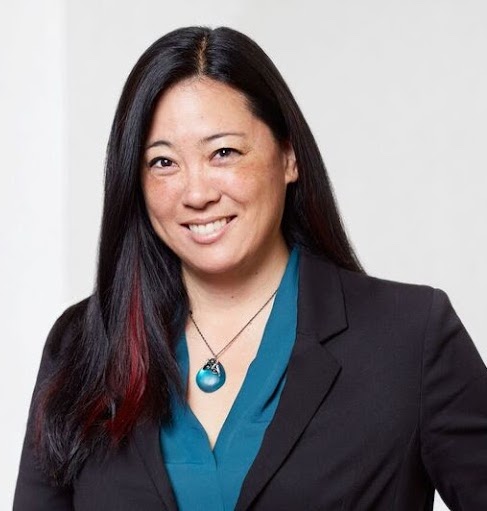 Stephanie Fujii, M.B.A.
Stephanie Fujii is a professional faculty member at Berkeley Haas, where she teaches in the EWMBA and EMBA programs. She is an executive and leadership coach who believes that leadership development is a process of courageous self-discovery and hopeful possibility. This belief reflects her career in human capital and leadership development, with more than 15 years of experience in professional services, nonprofits and higher education focused on assessing, selecting and developing inclusive leaders. She is passionate about helping organizations think about transformational leadership, developing courageous leaders, and building cultures and communities grounded in inclusivity and belonging.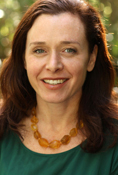 Whitney Hischier, M.B.A.
Whitney Hischier received her M.B.A. from the UC Berkeley Haas School of Business and has been involved with the school since 2003 as a faculty director for Berkeley Executive Education, a lecturer and a former assistant dean. In addition to teaching the Entrepreneurship Workshop for Startups, Whitney also instructs Managing and Motivating People, StartupLab and International Business Development. Whitney's career spans 20 years of turn-arounds, entrepreneurship, management consulting and executive education. She has spent much of it working in distinct and remote parts of the world, with a focus on enhancing national economic growth through business education and building networks between the public, private and academic sectors. Whitney's goal is to help organizations and individuals simplify complex environments and situations and enable them to execute effectively. Read more about Whitney.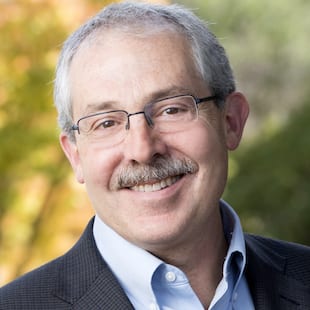 Andrew Isaacs, M.S.
Andrew Isaacs is a successful scientist, business executive, entrepreneur and educator. He is passionate about mentoring the next generation of technology business leaders and has a strong track record of helping young entrepreneurs launch their careers. Andrew has worked at the crossroads of advanced technology and business innovation for 25 years.
Andrew has been teaching at UC Berkeley Haas School of Business for almost 20 years for classes such as Opportunity Recognition: Technology and Entrepreneurship in Silicon Valley; Marketing for High-Tech Entrepreneurs; the Business of Nanotechnology; and Energy, Sustainability and Business Innovation.
In addition to being a lecturer, Andrew is also Haas School of Business' Director of New Management of Technology Programs, Director of Mayfield Fellows Program and Executive Director at the Center for Energy and Environmental Innovation. In addition, he is also President of California Technology International Inc. Read more about Andrew.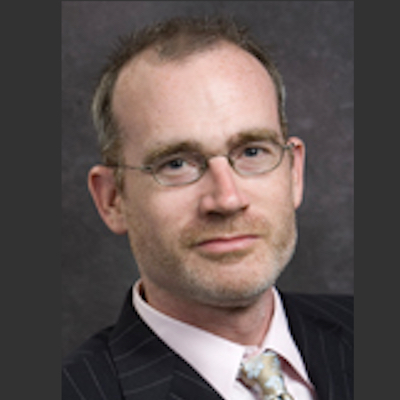 Gregory La Blanc, J.D., LLM
Gregory La Blanc received his J.D. from George Mason University and his LLM from UC Berkeley's Boalt Hall School of Law. He has been teaching at Haas School of Business since 2005, teaching such classes as New Venture Finance, Strategic Leadership, Behavioral Finance, Corporate Financial Management, Financial Strategy and more. Greg has been awarded the UC Berkeley Presidential Teaching Fellow, a Haas EWMBA Core Graduate Instructor of the Year and a John Olin Fellow from Boalt Hall School of Law.
His current interests include data and analytics strategy, business model innovation, alternative investment strategies, evolutionary decision theory, behavioral law and economics, behavioral corporate finance, complex adaptive systems and information in organizations. Read more about Gregory.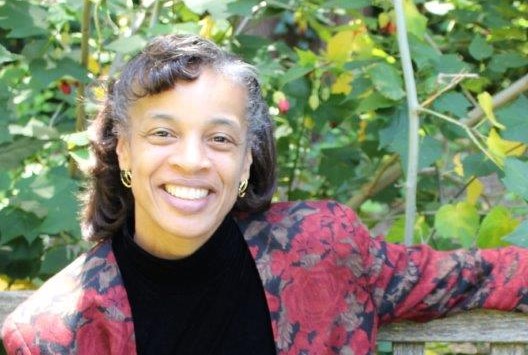 Darcelle Lahr, Ph.D.
Darcelle Lahr serves as lecturer in both the Goldman School of Public Policy and the UC Berkeley Haas School of Business, and as professor of Business Practice in the Lorry I. Lokey School of Business and Public Policy at Mills College. Dr. Lahr teaches leadership and ethics, social impact consulting, social entrepreneurship, business and society, strategic management, and innovation and entrepreneurship for sustainability.
In 2018, Dr. Lahr led the re-envisioning and relaunch of the Mills College Center for Transformative Action, creating a hub for social justice research, activity and community action for students, faculty, staff and alumni. Most recently, Dr. Lahr serves as co-chair of the Mills Black Faculty/Staff Association, co-lead of the Black Action Forum and chair of the Racial Incident Response Subcommittee of the Intersectional Antiracist Team. Dr. Lahr is also president and CEO of Integral Consulting Group, a Black woman–owned management consulting practice; the founder and executive director of L.C. and Lillie Cox Haven of Hope, a nonprofit supporting socially minded entrepreneurs and small-business owners in delivering valuable services to vulnerable communities; and the founder and executive director of the Women's Social Entrepreneurship Center, supporting socially minded women entrepreneurs of color.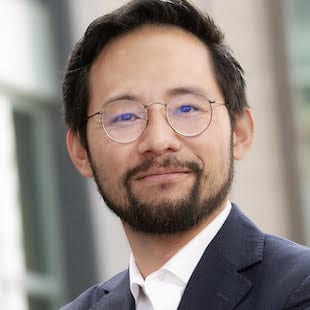 Vince Law
Vince Law is a faculty member at Berkeley Haas, focusing on M.B.A. courses in innovation and design, with specific expertise in product development and product management. He is also an Adjunct Professor at California College of the Art's Design Strategy M.B.A. program, with a teaching focus on innovation. Read more about Vince.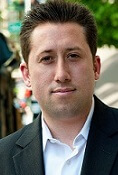 Aaron McDaniel
Aaron McDaniel is a serial entrepreneur, corporate manager, real estate investor, adviser, author, teacher and professional speaker. He is currently a partner and Chief Marketing Officer of IP Shark, an online brand-protection service that helps brands eliminate counterfeits, stop unauthorized sellers and better control their e-commerce channels.
He also teaches entrepreneurship at UC Berkeley's Haas School of Business and is managing director and founding partner at Velocity Capital Group, a real-estate private equity fund investing in multi-family properties across the U.S. Previously, Aaron was the co-founder and CEO of Access Invest, the nation's largest mobile aggregator of private investments and co-founded Tycoon, the first real-estate crowdfunding platform to be acquired and Pong360 (acquired in 2012).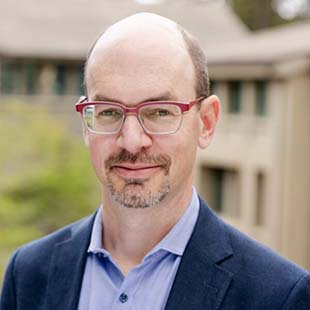 Jon Metzler, M.B.A.
Jon Metzler is a lecturer at Berkeley Haas, where he teaches on competitive advantage in technology markets and on international business at the undergraduate and M.B.A. levels. He is also associated faculty for the UC Berkeley for Center for Japanese Studies. He has received grant funding from the UC Berkeley Center for Japanese Studies and from the UC Berkeley Center for Long-Term Cybersecurity. Metzler is also faculty mentor at Berkeley Skydeck, an accelerator for Berkeley-affiliated startups.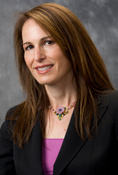 Holly Schroth, Ph.D.
Holly Schroth is a senior lecturer at the UC Berkeley Haas School of Business Management of Organizations Program, where she specializes in the areas of negotiation and organizational behavior. She has been a senior lecturer at Haas since 1992, teaching courses such as Leading People, Negotiation and Conflict Resolution, Organizational Behavior, Introduction to Organizational Behavior and Strategic Business Interactions.
Her research interests center on emotions and language in negotiations and procedural justice. Holly has authored numerous publications exploring these subjects. She has also won several awards for teaching excellence during her decades of work, including a Distinguished Teaching Fellow.

Matthew Stepka
Matthew Stepka is Managing Partner of Machina Ventures, an investment firm focused on early stage, artificial intelligence and data science–enabled companies. He also advises companies on a variety of strategic issues, including fostering innovation, leveraging artificial intelligence/ data science technologies, and driving social impact. Stepka is a public speaker on how emerging technologies are reshaping our society and economy, and the important role of mission-driven enterprises. He is a Visiting Scholar/Executive in Residence at UC Berkeley Haas School of Business.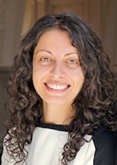 Donatella Taurasi, Ph.D.
Donatella Taurasi, Ph.D., has expertise in data science, data and analytics strategy, finance, psychology and economics, and asset pricing. She has been a lecturer at UC Berkeley Haas since 2012.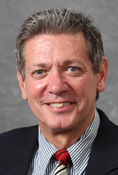 Peter Wilton, Ph.D.
Senior lecturer Peter Wilton has been a lecturer and professor at Haas School of Business since 1992. He received his Ph.D. from Purdue University and his B.A. (1st Class Honors) from the University of New South Wales (Sydney, Australia). In addition to his teaching, Peter is also the CEO of ORBIS Associates, a research product evaluator at the National Science Foundation and a reviewer at numerous publications. His current research and interests include:
Marketing and corporate strategy
Innovation strategy
Organizational transformation
Customer-loyalty strategy
Global strategy and international management
Customer-experience strategy
New-product management
Sales force productivity
Competitive strategy for high-technology organizations
Competitive strategy for financial service institutions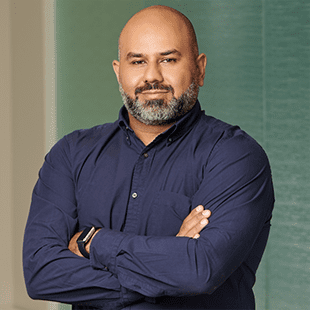 Arman Zand
Since August 2016, Arman has been a lecturer at Berkeley Haas on entrepreneurship and innovation. He is also the CFO at Prodigy Software. Previous positions include Head of Finance at Farmstead, Head of Value Creation at Quona Capital and Director of Business Development at RocketSpace, among other leadership positions. Read more about Arman.