Stay up to date with courses and trends in Humanities and Languages
"When you're getting feedback, you get it from different types of people, different cultures."
Read more from Lyn Aye.
Become a true global citizen—improve your language proficiency to enrich your social, cultural and professional experiences. Round out your education with courses on history, literature, philosophy and cultural studies. Brush up on your conversational French, learn Mandarin for your next business trip to China, or improve your English writing and speaking skills. Courses are held in Berkeley, San Francisco, Belmont and online.
Professional certificates and specialized programs of study
Professional certificates are the highest level of academic achievement from UC Berkeley Extension. Specialized programs of study provide focused subject concentrations to develop skills within specific disciplines. Learn more.
Professional certificates
Specialized programs of study
David Sweet-Cordero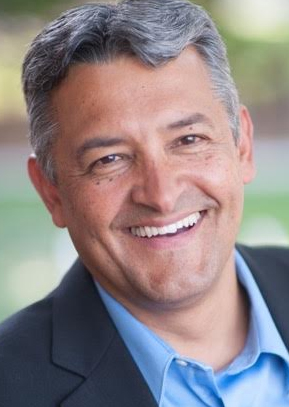 "Having being raised in a bicultural, bi-national household, I have always been passionate about intercultural communication. My goal is to help students discover the inherent value of their own personal experiences in biculturalism and bilingualism, or encourage their pursuit of a second language, and guide them through the many opportunities that await interpreters in our multicultural Bay Area and today's globalized society. I encourage each student to explore how interpretation can be applied in his or her particular areas of interest: international trade, access to justice, adequate health care, public education, social services, corporate communications, workplace safety and training, and a wide range of applications. They acquire the theoretical basics that can help them choose a pathway to the profession, as well engage in practical exercises that introduces them to a new way of experiencing bilingualism.
David Sweet-Cordero is a native of Mexico and has been a professional interpreter for more than 20 years, with experience in a wide range of legal and community venues and settings. He is a certified state and federal court interpreter and has been a part-time staff interpreter of Contra Costa Superior Court since 2008. Sweet-Cordero taught interpreting at Laney College in Oakland from 2012 to 2014. He served on the Board of Directors of the California Federation of Interpreters from 2012 to 2014. He also teaches Introduction to Interpretation and Translation at UC Berkeley Extension.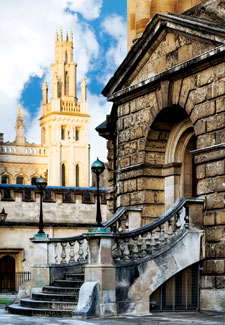 Study and live at the University of Oxford during this unique three-week summer program. Take a seminar within the hallowed walls of one of the world's most prestigious universities and experience local culture and Oxford's storied traditions alongside classmates from around the country.
2017 Oxford Berkeley program dates announced. Visit the new website to learn more about this unique study abroad opportunity.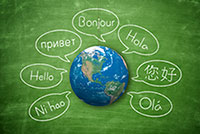 Globalization has made the study of foreign languages pertinent to professional success in the global workplace. Professionals in business, government, healthcare, higher education and law enforcement report the urgent need for greater cultural competence and foreign language skills in the U.S. workforce. Our updated language courses meet the professional, heritage and enrichment needs of this increasingly interconnected world.
Which ESL Course Is Best for You?
Intermediate courses are for nonnative speakers who:
can speak or write in sentences or short paragraphs about familiar topics but have difficulty expressing themselves in longer paragraphs,
have studied grammar but have trouble using correct grammar within speaking or writing contexts,
sometimes have trouble finding the correct word or phrase to express their meaning.
High-intermediate to low-advanced courses are for nonnative speakers who:
can speak and write with some ease in full paragraphs about a wide range of subjects, with a high degree of grammatical accuracy;
need to improve their sensitivity to formal and informal language and the appropriateness of expressions in certain situations;
can express their meaning but need to improve use of vocabulary and idioms.
Advanced courses are for nonnative speakers who:
can speak and write fluently but need more complex vocabulary and grammar;
make occasional grammar and vocabulary errors that do not interfere with comprehension;
can frequently, but not always, speak and write with appropriate tone and style.
You are welcome to attend the first class to consult the instructor about your English-language level, but space in the class is not guaranteed. If you have any questions, prior to enrollment, please contact the Education department at (510) 642-1172 or email questions to extension-education@berkeley.edu.
Contact the Humanities and Languages Department
extension-humanities@berkeley.edu | (510) 643-1110