Wherever you look on campus, you'll see the brightest students and faculty from all over the world gathering together to build friendships and learn from one another. Berkeley is known for welcoming students from all nationalities—we are part of a global community. Not only are you welcome here, but you belong here.
Berkeley celebrates diversity—the surrounding San Francisco Bay Area and Silicon Valley are among the most diverse places in the entire country. Nearly 35% of San Francisco residents were born outside of the U.S. What does this mean for you? You'll be studying in—and becoming part of—a community that values where we came from and is excited about where we're going.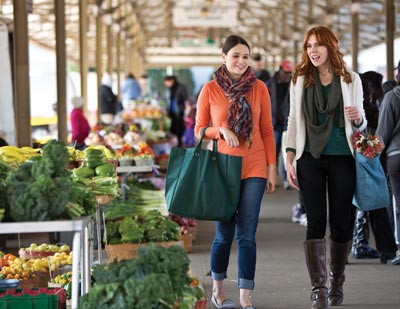 What to Do in Berkeley
Downtown Berkeley offers cinemas, live theater and music, among other attractions. Berkeley is also home to diverse cultures, food and traditions unique to California, but also from around the world. Living in Berkeley means getting to know the UC Berkeley campus, sampling local organic foods at a weekend farmers' market, relaxing at a sidewalk café or enjoying a hike in the wooded Berkeley hills.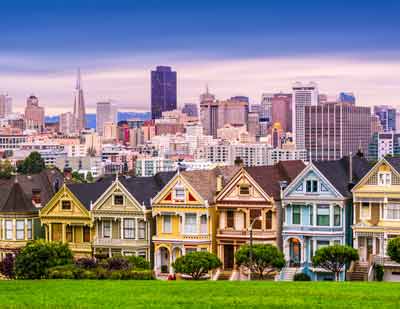 What to Do Outside of Berkeley
From Berkeley so much is within your reach. San Francisco is just a 20-minute ride away on public transportation. Explore the United States' oldest Chinatown, world-class museums and shopping, historic Victorian architecture and more. Looking to get out of town? Napa Valley, with its wineries and restaurants, is just an hour north. You can also fly to Los Angeles or Las Vegas, or drive to Lake Tahoe where you can enjoy summer on the lake or visit a ski resort during the winter. Yosemite National Park—featuring spectacular rock formations, hiking trails and waterfalls—is also within driving distance. If you prefer the water and coast, take a drive down to Monterey or Big Sur. Whatever your interest, Berkeley's location means you're close to it all and can always discover something new.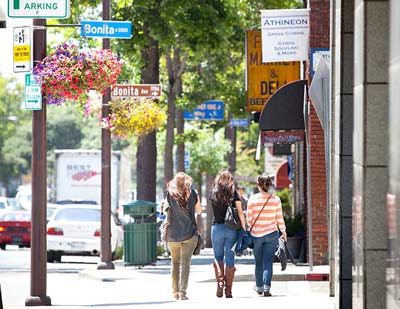 Events and Activities
Want to learn more about what's going on around town and what the locals do for fun? Check out the websites below and find out about new cultural events, news and more from all around the Bay Area.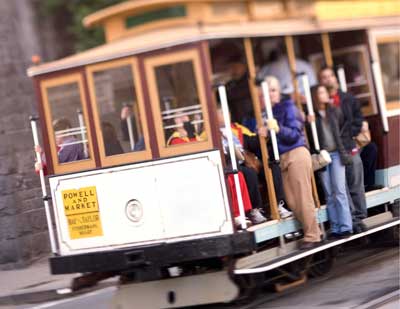 Bay Area Transportation
The San Francisco Bay Area is known for its strong public transportation systems. The most popular way to get around is through our Bay Area Rapid Transit (BART) subway trains. You can also hop on a city bus, which offers routes from downtown San Francisco to Berkeley and throughout the East Bay. Biking is also popular and the city of Berkeley offers resources and safety tips for riders.
Learn more about transportation around Berkeley.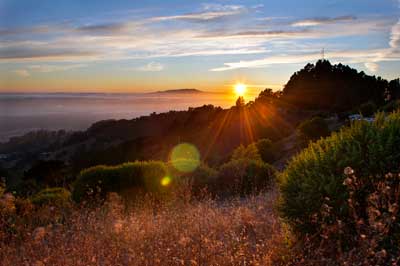 Bay Area Weather
California boasts some of the most beautiful weather in North America, with plenty of sunny, warm days. Many are surprised to find out, however, that the beaches and palm trees depicted in Hollywood movies are actually more characteristic of Southern California. Northern California, where Berkeley is located, offers a more diverse terrain and climate. The San Francisco Bay Area is famous for its microclimates, which are formed by the proximity of the Pacific Ocean, the San Francisco Bay, and surrounding mountains and valleys.
The unique geography causes big variations in temperature—even from one city or neighborhood to the next—so when you're packing for your stay with us, remember to include clothes you can wear in both warm and cold weather. Our rainy season is generally November through April, and the dry season from August through October. Fog, which can keep temperatures cool, has a presence year-round, though it's most pervasive in May, June and July.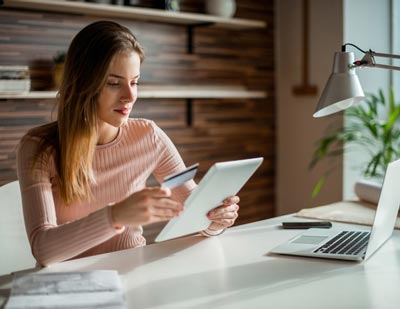 Managing Your Money
Aside from money you will need to budget for housing, registration fees and basic needs before you arrive to Berkeley, you have many options for managing your finances during your stay. Whether you will be in Berkeley for a summer or a full academic year, you'll want access to your money when you need it. Before arriving in the U.S. or opening any account, be sure to do your research so you know what to expect.
Here are a few options:
Automatic teller machines (ATMs): You'll find these in numerous locations and they are great for getting cash quickly.
International credit cards: Visa or MasterCard are the most widely accepted.
Wire transfers: You have various options when sending money online.
U.S. bank accounts: If you open a U.S. bank account, you'll receive a debit card (ATM card) that you can use to withdraw money or make purchases.