Welcome!
Whether you're looking to change careers, move up in your current position, prepare for graduate school or just love to learn, we're here to help you achieve your goals.
It's Our Mission
We empower individual learners of every generation to realize their educational and career goals by providing access to UC Berkeley's network of instructors, experts and professionals, creating rich learning experiences to develop skill sets and critical minds, and motivating our students to be the change they want to see.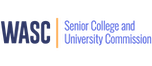 The University of California, Berkeley, is accredited by the Western Association of Schools and Colleges (WASC). UC Berkeley Extension—like all other UC Berkeley schools, colleges and departments—is accredited by WASC through the University.
High-Quality Education
As the continuing education branch of UC Berkeley, our academic standards are of the highest caliber, which means that you'll receive Berkeley education without the acceptance letter. Many of our courses and certificates are reviewed by UC Berkeley and are aligned to the University's high academic standards.
Online Courses to Fit Your Schedule
We offer numerous courses that you can complete fully online from anywhere in the world. All of our online courses have been fully approved by the UC Berkeley Academic Senate, so you can expect the same academic rigor as courses offered on the main UC Berkeley campus. Just log on from anywhere in the world, and you're ready to learn.
Or Join Us In Person
If you prefer to take a course in a traditional classroom, we have centers at easy-to-get-to locations: downtown Berkeley, and downtown San Francisco and various locations around the Bay Area. Take advantage of the in-person setting to network with your classmate and instructors, log on to a computer to finish your homework, and tap into the energy of classroom discussions.
Your Instructors Love What They Teach
Consider them your coaches and mentors. You'll learn from instructors who range from seasoned professionals to faculty members at leading institutions. So whether you're completing undergraduate requirements, preparing for graduate school, or looking to change or advance in your career, your instructors are guiding you each step of the way. Your instructors not only love to teach, but they love to teach their subjects and prepare you for the next stage in your academic and professional journey. Win-win.
Join Our Community
Taking courses here means you become part of a robust learning and professional community. Network with your classmates and your instructors. Stay connected through LinkedIn groups. See what's trending on our Voices blog. Attend a free public event centered on a thought-provoking subject. Your experience with us will be educational, inspiring and lifelong.