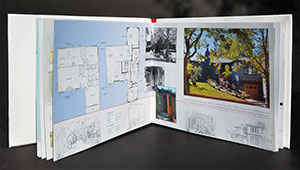 How you present yourself as a designer is critical to establishing a successful career. In this course, you design, develop and revise your portfolio of work in digital and print formats to feature your strongest design skills. You also refine your résumé, develop a career plan and create your marketing materials.
Course Outline
Expand or collapse section
Course Objectives
Define your abilities and your work interests
Brand yourself through color, typeface, graphics and personal style
Produce a résumé, cover and thank you letters, business card and letterhead
Produce a full and a condensed professional portfolio in electronic and print form
Create an online/electronic presence through websites, social media and blog
Practice a job search and interview techniques
Edit and organize your student work
Efficiently use Adobe InDesign and Photoshop to achieve these goals
What You Learn
Journaling
Outline of skills
Ideal work ideation
Letters of recommendation
Cover letters
Thank you letters
Transcripts
Résumé
Research samples
Personal style statements
Color schemes
Typefaces and fonts
Graphics and logos
Business cards
Letterhead
Social media profiles
Online portfolios
Storyboarding
Sample pages
How You Learn
Lectures
In-class examples
One-on-one and group critiques
Homework assignments
Final portfolio presentations
Is This Course Right for You?
This is a required course for students in the Interior Design and Interior Architecture Certificate Program who have completed the prerequisites for this course.
Sections
Fall enrollment opens on June 20!