Interior architects and designers must be able to communicate to those who construct their designs. Learn how to produce a complete set of working drawings—from plans through details and specifications—so that your designs are realized efficiently and accurately.
Example Coursework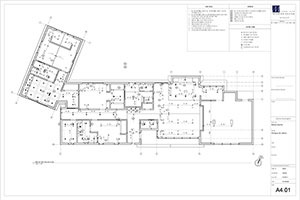 Student Michael Lipp created this drawing while taking the Construction Documents course.
View the Interior Design and Interior Architecture Flickr gallery.
Sections
Fall enrollment opens on June 20!